What Are The Signs Of Bottomed Out Breast Implants?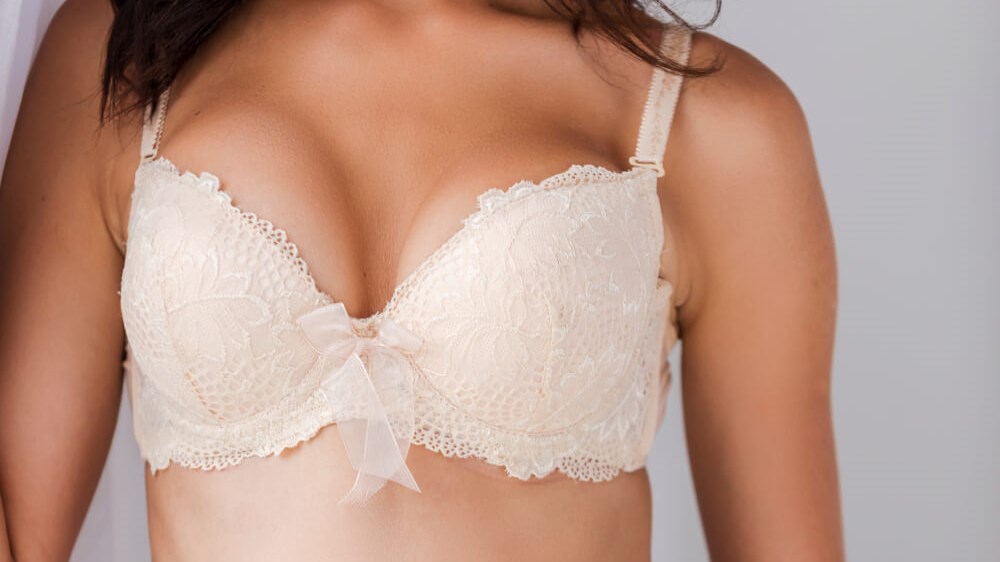 Once you make the decision to undergo cosmetic surgery, potential complications are likely the last thing on your mind. Instead, you are probably feeling anxious, excited, and even impatient to achieve your new look! This is especially true in the case of breast augmentation. Whether you are looking to restore your pre-pregnancy body or simply get the feminine physique you've always wanted, breast augmentation can certainly be a thrilling prospect. While postoperative complications after breast augmentation are rare, they can happen, and it is important that patients are aware of what signs and symptoms may point to a problem.
Double board-certified and fellowship-trained plastic surgeon Dr. Joseph Tamburrino and the exceptional team at Tamburrino Plastic Surgery & Med Spa are highly experienced in even the most complex breast augmentation techniques and take great care to minimize the risk of complications in each and every case. Should a problem arise, Doylestown, PA breast augmentation patients can rest assured that Dr. Tamburrino will provide swift, thorough care and do everything possible to correct any concerns and restore a gorgeous result. Read on to learn more about the potential risks associated with breast augmentation, including bottoming out, and how you can avoid them.
What does bottoming out mean?
Breast implant bottom out is a rare, but possible, complication associated with breast augmentation and refers to a form of breast implant displacement where the implant falls too low on the chest wall or settles below the inframammary crease. This is technically due to a lack of adequate support for the implant but has a number of potential underlying causes. Some of the most common causes of bottomed out breast implants include:
Surgical error
Placement of implant over the muscle (rather than underneath)
Significant skin laxity or loss of skin elasticity
Using too large of an implant
How do I know if my breast implants have bottomed out?
Breast implant bottom out symptoms typically do not include pain or discomfort, and the condition is not inherently dangerous for the patient. In most cases, women know their own bodies well enough to realize that something is not right when a breast augmentation complication arises. However, some issues can be difficult to detect, such as the rupture of a silicone gel implant. Fortunately, the signs and symptoms of bottomed out breast implants are fairly obvious. Breast implant bottom out symptoms to look for include:
Bulging or overly full look in the lower portion of the breast
Excessive distance between nipple and bottom of implant
Nipples pointing upward instead of straight ahead
Feeling that the implants have slipped out of place
How do you fix bottomed out breast implants?
Breast revision surgery is an effective option for correcting bottomed out breast implants. During Doylestown, PA breast revision, Dr. Tamburrino will carefully adjust the implant to a more natural position – with the nipple being directly in front of it – and reinforce the surrounding tissue to ensure the implant stays in place. In most cases, Dr. Tamburrino is able to use the original incision to avoid additional scarring. Depending on the severity of the concern, the patient's anatomy, and other factors, Dr. Tamburrino may also suggest moving the implant under the muscle or even considering different sizes or types of implants to ensure an ideal, long-lasting result.
How do I prevent breast implants bottoming out?
Even in the lowest-risk cases, complications may be possible. However, there are certainly steps you can take to reduce your risk for breast augmentation complication. Some of the effective ways to prevent bottomed out breast implants include:
Choose an appropriately sized implant
Select a highly qualified, board-certified, and experienced plastic surgeon
Have the implant placed under the muscle
Follow your doctor's postoperative guidelines
Wear supportive undergarments, especially when exercising
Do not smoke
With a large number of breast augmentation complications being attributed to preoperative and/or surgical error, choosing an extremely qualified and highly experienced plastic surgeon plays a key role in the success and safety of your procedure.
Find the best breast augmentation surgeon in Doylestown, PA
Don't take unnecessary risks when it comes to your health, safety, and satisfaction with your breast augmentation. Call the friendly team at Tamburrino Plastic Surgery & Med Spa to schedule your private consultation with renowned double board-certified and fellowship-trained Doylestown, PA plastic surgeon Dr. Joseph Tamburrino today, and discover how restoring youthful, perky breasts – or getting the feminine figure you've always dreamed of – may be easier than you think!