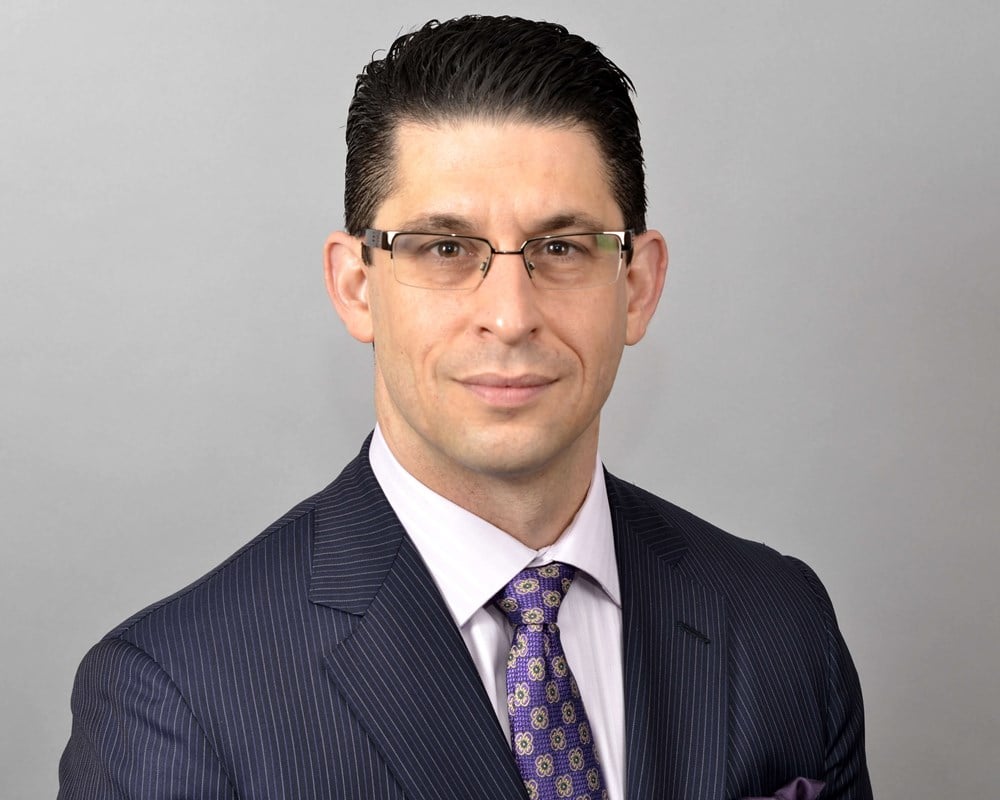 With nearly two decades of experience in the fields of plastic and reconstructive breast surgery, Dr. Joseph Tamburrino serves patients throughout the Greater Philadelphia area at Tamburrino Plastic Surgery & Medspa where he leads a team of skilled aestheticians and dedicated office personnel. Throughout his flourishing career, Dr. Tamburrino has exhibited a dedication for providing attentive, patient-focused care to each person who visits our premier office. He has worked with patients ranging in age, from 16 years to those who are more mature.
Dr. Tamburrino is most renown for his innovative work with breast reconstruction for patients who have survived cancer or endured trauma, as well as breast augmentation, liposuction, tummy tucks, facelifts, and more. An attentive listener, Dr. Tamburrino devotes over an hour to carry out each consultation. This is to ensure that your goals, concerns, and needs are discussed in full and that the most appropriate treatment plan is developed to match your aesthetic aspirations.
Traveling all across the country to train with some of the nation's leaders in plastic surgery, he was able to develop a diverse range of skills covering many aspects of aesthetic surgical care. After graduating from Temple University with a bachelor's degree in chemistry, Dr. Tamburrino went on to finish both his master's in biochemistry and his medical degree at Thomas Jefferson University. He then completed his general surgery residency at Temple University Hospital.
Dr. Tamburrino went on to complete his plastic surgery residency at Cleveland Clinic Florida. Following this, he received fellowship training in microvascular breast reconstruction from the University of California at Los Angeles (UCLA). Dr. Tamburrino also attended a fellowship in aesthetic surgery at Lenox Hill Hospital in New York City, NY.
Specialties and Expertise
Specializing in comprehensive aesthetic enhancements for the breast, body, face, and skin, Dr. Tamburrino is more than equipped to address a range of cosmetic concerns. Unlike many of his peers, he has been recognized for his surgical talents by both the American Board of Surgery and the American Board of Plastic Surgery. At Tamburrino Plastic Surgery & Medspa, Dr. Tamburrino is most often sought after for his techniques in breast reconstruction (utilizing DIEP flaps and implants), breast augmentation, tummy tuck surgery, facelifts, liposuction, and body contouring, as well as a host of nonsurgical treatments ranging from BOTOX and Juvéderm injectables to CoolSculpting and nonsurgical skin tightening.
After receiving specialized training from top programs scattered throughout the country, Dr. Tamburrino was eager to return to his hometown of Philadelphia, PA. Today, he is proud to use his surgical talents and keen artistic eye to craft stunning results for men and women from Doylestown, PA.
Reviews
"The staff could not have been more kind and helpful. My teenage daughter had a medical issue that needed immediate attention. After calling 5 plastic surgeons on a Friday afternoon, Dr. Tamburrino was the only one who said he would see her immediately. He could not have been nicer and treated my daughter with such care. She is doing great and I am so appreciative! It's a very warm and welcoming environment. Thank you again for taking care of my daughter."
R.S.
Google
"Highly recommend Dr. Tamburrino and Susan. I have received dysport and laser hair removal with incredible results. I couldn't be more happy with either of these treatments! And to top it all off, they have the best office staff compared to any physician's office I have ever been to. They are all real, genuine people who care about you. They treat you like family and you know you are in the very best of hands. Thank you to Dr. Tamburrino, Anna, Susan, and the entire front desk staff for everything! You guys are the best!"
H.S.
Google
"Dr. Tamburrino and his staff are truly amazing! He's not only the best surgeon in the game, but also cares about his patients. He's our family surgeon for many things and have had nothing but amazing results! Highly recommend this practice. 👌🏼"
W.J.
Google
"I've been getting Dysport on and off for over 10 years. Dr. Tamburrino had been doing my injectables consistently for 5 years. He treats my wrinkles and neckbands with Dysport. He has kept me youthful and very natural looking by replacing lost volume (fat loss from aging) with filler in my face. It took a lot of trust in my doctor for me to get filler in my face. I am so thankful for his knowledge and skills. I would only go to a Board Certified Plastic Surgeon like him for my filler and Dysport! He takes his time to explain everything in detail which makes you feel comfortable and ready for treatment. I recommend JoeTMD to all my family and friends. Everyone is extremely happy with their results! I also see Susan for my skin care. Susan is the best Medical Aesthetician! I've been seeing her for almost 2 years. She has changed my skin for the best! With her advanced treatments like Dermaplanes, laser hair removal, Hydrafacial, Vi-Peels, and great medical grade skin care products that work, my skin feels 10 years younger. Overall with injectables and skincare Tamburrino Plastic Surgery and Med Spa can be your one stop shop for youthful skin!"
A.M.
Google
"If you have been considering laser hair removal of any kind, now is the time to book your appointment with my girl Susan Wright and let her use her magic wand to erase all those unwanted hairs!! Her new Venus Velocity hair removal laser is effective, efficient and painless! So don't wait another second, and book your appointment today!"
D.G.
Google
Related Posts