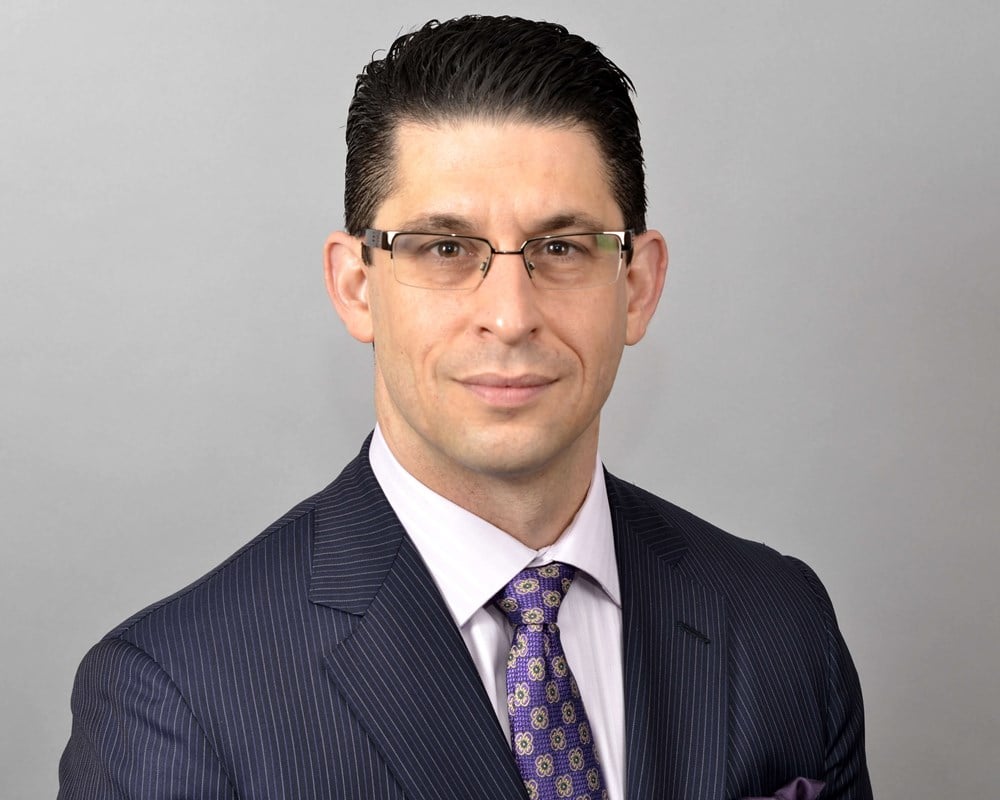 With nearly two decades of experience in the fields of plastic and reconstructive breast surgery, Dr. Joseph Tamburrino serves patients throughout the Greater Philadelphia area at Tamburrino Plastic Surgery & Medspa where he leads a team of skilled aestheticians and dedicated office personnel. Throughout his flourishing career, Dr. Tamburrino has exhibited a dedication for providing attentive, patient-focused care to each person who visits our premier office. He has worked with patients ranging in age, from 16 years to those who are more mature.
Dr. Tamburrino is most renown for his innovative work with breast reconstruction for patients who have survived cancer or endured trauma, as well as breast augmentation, liposuction, tummy tucks, facelifts, and more. An attentive listener, Dr. Tamburrino devotes over an hour to carry out each consultation. This is to ensure that your goals, concerns, and needs are discussed in full and that the most appropriate treatment plan is developed to match your aesthetic aspirations.
Traveling all across the country to train with some of the nation's leaders in plastic surgery, he was able to develop a diverse range of skills covering many aspects of aesthetic surgical care. After graduating from Temple University with a bachelor's degree in chemistry, Dr. Tamburrino went on to finish both his master's in biochemistry and his medical degree at Thomas Jefferson University. He then completed his general surgery residency at Temple University Hospital.
Dr. Tamburrino went on to complete his plastic surgery residency at Cleveland Clinic Florida. Following this, he received fellowship training in microvascular breast reconstruction from the University of California at Los Angeles (UCLA). Dr. Tamburrino also attended a fellowship in aesthetic surgery at Lenox Hill Hospital in New York City, NY.
Specialties and Expertise
Specializing in comprehensive aesthetic enhancements for the breast, body, face, and skin, Dr. Tamburrino is more than equipped to address a range of cosmetic concerns. Unlike many of his peers, he has been recognized for his surgical talents by both the American Board of Surgery and the American Board of Plastic Surgery. At Tamburrino Plastic Surgery & Medspa, Dr. Tamburrino is most often sought after for his techniques in breast reconstruction (utilizing DIEP flaps and implants), breast augmentation, tummy tuck surgery, facelifts, liposuction, and body contouring, as well as a host of nonsurgical treatments ranging from BOTOX and Juvéderm injectables to CoolSculpting and nonsurgical skin tightening.
After receiving specialized training from top programs scattered throughout the country, Dr. Tamburrino was eager to return to his hometown of Philadelphia, PA. Today, he is proud to use his surgical talents and keen artistic eye to craft stunning results for men and women from Doylestown, PA.
Reviews
"I can not say enough about wonderful Dr. I got breast cancer and I was on large doses of steroids. He was very up front and honest about the concerns with healing etc. and wanted to wait till dose much lower or I was off them. I did wait a year, and tapering off.So one year after myMastectomies I was ready for the expanders. Everything went extremely well. Getting saline injected weekly. This doctor always prompt, pleasant,with my well being always the utmost of importance to him. All weekly visits going well until the Thursday before Easter. I got my injections but there was some discomfort. I am getting larger and this is expected. Unfortunately by Saturday night I was in unbelievable pain. I called Dr Tamberino at 9:30 that night. I explained everything to him and he met me in his office within minutes and was relieving my pain. I was so grateful that he jumped into action for me. Not many doctors would do that at 10:00 the night before Easter!!!Wonderful MD truly cares&great,BEST"
L.M.
Healthgrades
"I could not be happier with the care and results that I received from Dr. Tamburrino. He is courteous and professional, as is his staff, I feel so lucky to have been recommended to him."
Anonymous
Healthgrades
"Dr. Tamburrino treated me in the ER. He set me at ease in the ER, and addressed my questions over the weekend. His nurse, Anna, is a great asset to his practice, answering all my questions and ensuring my access to the doctor. I received excellent care from Dr. Tamburrino."
C.
Healthgrades
"Dr.Tamburrino was on call when I was admitted to the ER with a deep gash on my forehead. After a busy day working elsewhere, he sutured my forehead. He is polite, kind and professional, and the scar that now remains is unnoticeable! During my follow up I discussed a cosmetic procedure I wanted, he was very honest, he explained that, he could do this, but, considering the pain, operative time, and, Anaesthetic risks, would discourage me. Honest and Very Skilled, I need not say more!!"
Anonymous
Healthgrades
"Dr. Tamburino came to Virtua Marlton Hospital E.R. at 10:00 at night to repair my ear, which had almost been severed due to my falling and hitting a sharp object.After he numbed it, I felt absolutely no pain."
J.E.
Healthgrades
Related Posts