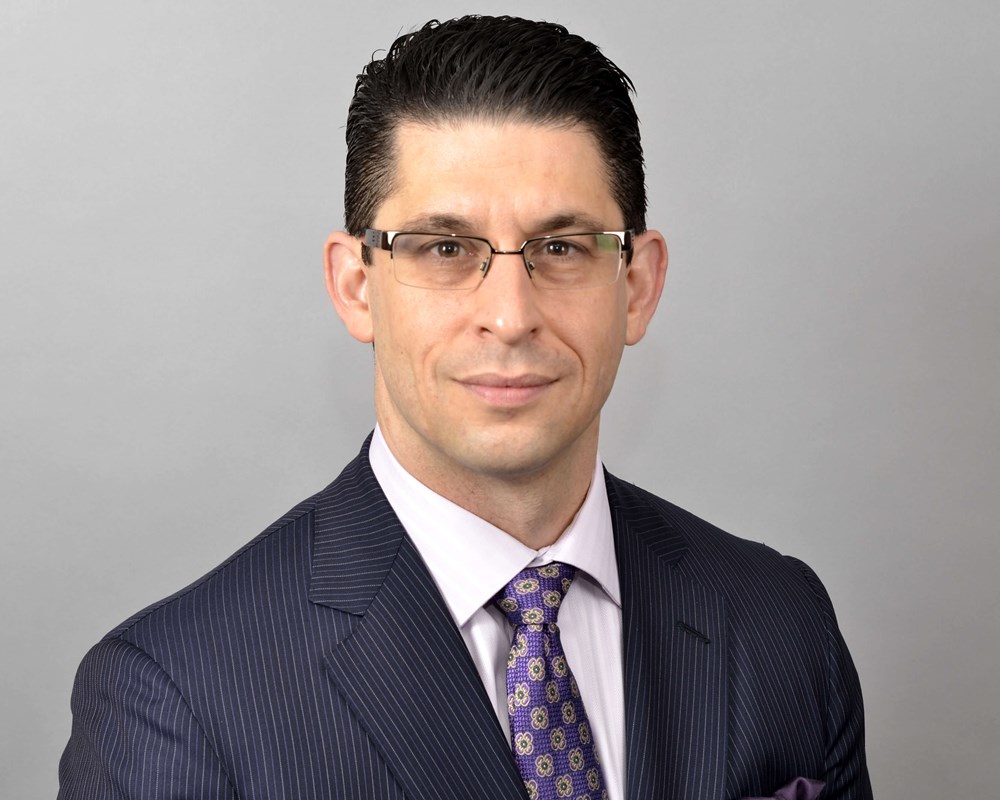 With nearly two decades of experience in the fields of plastic and reconstructive breast surgery, Dr. Joseph Tamburrino serves patients throughout the Greater Philadelphia area at Tamburrino Plastic Surgery & Medspa where he leads a team of skilled aestheticians and dedicated office personnel. Throughout his flourishing career, Dr. Tamburrino has exhibited a dedication for providing attentive, patient-focused care to each person who visits our premier office. He has worked with patients ranging in age, from 16 years to those who are more mature.
Dr. Tamburrino is most renown for his innovative work with breast reconstruction for patients who have survived cancer or endured trauma, as well as breast augmentation, liposuction, tummy tucks, facelifts, and more. An attentive listener, Dr. Tamburrino devotes over an hour to carry out each consultation. This is to ensure that your goals, concerns, and needs are discussed in full and that the most appropriate treatment plan is developed to match your aesthetic aspirations.
Traveling all across the country to train with some of the nation's leaders in plastic surgery, he was able to develop a diverse range of skills covering many aspects of aesthetic surgical care. After graduating from Temple University with a bachelor's degree in chemistry, Dr. Tamburrino went on to finish both his master's in biochemistry and his medical degree at Thomas Jefferson University. He then completed his general surgery residency at Temple University Hospital.
Dr. Tamburrino went on to complete his plastic surgery residency at Cleveland Clinic Florida. Following this, he received fellowship training in microvascular breast reconstruction from the University of California at Los Angeles (UCLA). Dr. Tamburrino also attended a fellowship in aesthetic surgery at Lenox Hill Hospital in New York City, NY.
Specialties and Expertise
Specializing in comprehensive aesthetic enhancements for the breast, body, face, and skin, Dr. Tamburrino is more than equipped to address a range of cosmetic concerns. Unlike many of his peers, he has been recognized for his surgical talents by both the American Board of Surgery and the American Board of Plastic Surgery. At Tamburrino Plastic Surgery & Medspa, Dr. Tamburrino is most often sought after for his techniques in breast reconstruction (utilizing DIEP flaps and implants), breast augmentation, tummy tuck surgery, facelifts, liposuction, and body contouring, as well as a host of nonsurgical treatments ranging from BOTOX and Juvéderm injectables to CoolSculpting and nonsurgical skin tightening.
After receiving specialized training from top programs scattered throughout the country, Dr. Tamburrino was eager to return to his hometown of Philadelphia, PA. Today, he is proud to use his surgical talents and keen artistic eye to craft stunning results for men and women from Doylestown, PA.
Reviews
"Words cannot express how highly my family and I recommend Dr. Tamburrino from Tamburrino Plastic Surgery & Med Spa! For us, it's all about the experience, from booking the consultation to post-surgery care. My experience at Dr. Tamburrino's office has been nothing less than stellar. Honestly speaking, I don't think the staff would have it any other way. This team operates from a foundation of being a family-oriented office first. The team treats you like a human vs. a client. They get to know you and your family and wow you at every touch point you encounter on this journey. If you are searching for an experienced and brilliant plastic surgeon, look no further, you must have a conversation with Dr. Joe! I went in for a brachioplasty consultation and ended up getting lipo. The results (only two months later) are phenomenal and life-changing. It was the trust that was built during a transparent consultative conversation that gave me the confidence to choose Dr. Tamburrino. He has talked me through the expectations of every step leading into surgery and post-surgery, maintaining my confidence in the process. The after-care has been nothing less than exceptional. The reviews say it all. What else can I say? I am a customer for life! I will, without a doubt, consult with him anytime for any future services. Thank you - Dr. Joe, Andrea, Anna, Alexis, & Susan!"
J.C.
Google
"Dr. Tamburrino is a master at his craft. He is a doctor that knows his branch of medicine very well. After doing a google search I called the office and spoke with Andrea, she was so understanding and comforting to me that it just made me want to spend the 100 dollars for a consultation. That was the best 100 dollars I have ever spent. From that point Dr. Tamburrino took time not only understanding my issue but understanding how I felt about it. He answered ever question I had and provide the reassurance I needed. What made me make a decision to have the surgery was what he said it is "life changing". I thought how many things in life can you do that actually well change it. He did a excellent job and his staff was very support as well as his wife Anna. Definitely without a doubt use him again getting any procedure that I might need. Thank you Andrea and all the staff and you Dr. Tamburrino."
T.N.
Google
"I am a breast cancer survivor and underwent bilateral mastectomies. Dr. Tamburrino performed my bilateral DIEP Flap reconstructions along with several revisions/follow-up procedures in part related to my deliberate weight loss. He is extremely well-educated and well-trained, with a depth and breadth of surgical experience and expertise and a more comprehensive foundation in general medical knowledge, pharmacology and biochemistry than most surgical specialists. He is, by temperament, thoughtful and cautious and always takes a "patient safety first" approach. He has a genuine respect and warmth for women (traits I relate to the positive influences in his life by his mother and his wife). His surgical skills are superb. He prepares patients for procedures with a thorough, yet plain-spoken, explanation of the details of the operation and recovery along with all potential benefits and risks and takes time for any and all questions. He remains as available to patients through the last office visit of their post-op recovery as he was for the initial consultation. His staff is as dedicated to patient safety and comfort as he is. I always knew that I was in the hands of a good man who is a superb surgeon who has my best interests at heart. I am thrilled with my results. Several medical professionals helped me survive breast cancer. Dr. Tamburrino is the member of my team that made me feel whole again. I am a very grateful to him and his staff."
M.H.
Google
"Dr. Tamburrino and his staff immediately make you feel like family. The office is beautiful but you never feel like the pristine surroundings are anything but warm and inviting. I was lucky enough to have met Dr. Tamburrino 10 years ago when I was unlucky enough to need his expertise in breast reconstruction as part of my cancer plan. He always made me feel completely at ease and gave me confidence that I was in good hands. When my daughter decided she wanted to pursue breast reduction surgery, I tracked Dr.Tamburrino down and we made the hour 1/2 drive to his new office in Doylestown. (Yes , he's that good!) My daughter, who has severe social anxiety, was made to feel so welcome by the office staff and even more so by Dr. Tamburrino himself. We had seen another surgeon prior to this who was on our insurance plan, but neither one of us felt comfortable with the surgeon or the fact that she would not give us any degree of certainty as to what size my daughter could expect to be following the reduction. Dr. Tamburrino (who works without the constraints of insurance rules) made it clear that my daughter was going to be the size SHE wanted to be. He did an amazing job and was so supportive throughout the process . He was available any time of day for questions following the surgery and his lovely wife (who is a nurse in his practice) would call me with support that was more like a dear friend on the other end of the phone reassuring me and guiding me through post operative care. My daughter couldn't be happier with the results. We are forever grateful for the entire experience provided by Dr. Tamburrino and everyone in the office."
C.A.
Google
"I went to see Dr. Tamburrino for my gynecomastia and can't say enough good things about my experience. The staff was incredibly pleasant and made me feel comfortable even though I was very self conscious about my condition. I was awake during my surgery and although I was nervous at first, my nerves quickly went away and had a great time listening to music and conversing with everyone. My recovery was pretty quick and painless and everything healed really well to the point that you wouldn't be able to tell that I had surgery. Dr. Tamburrino made me feel confident in my skin again and can't thank him enough for it. I wish I had done it sooner and would go through the entire experience 100x over again."
T.R.
Google
Related Posts