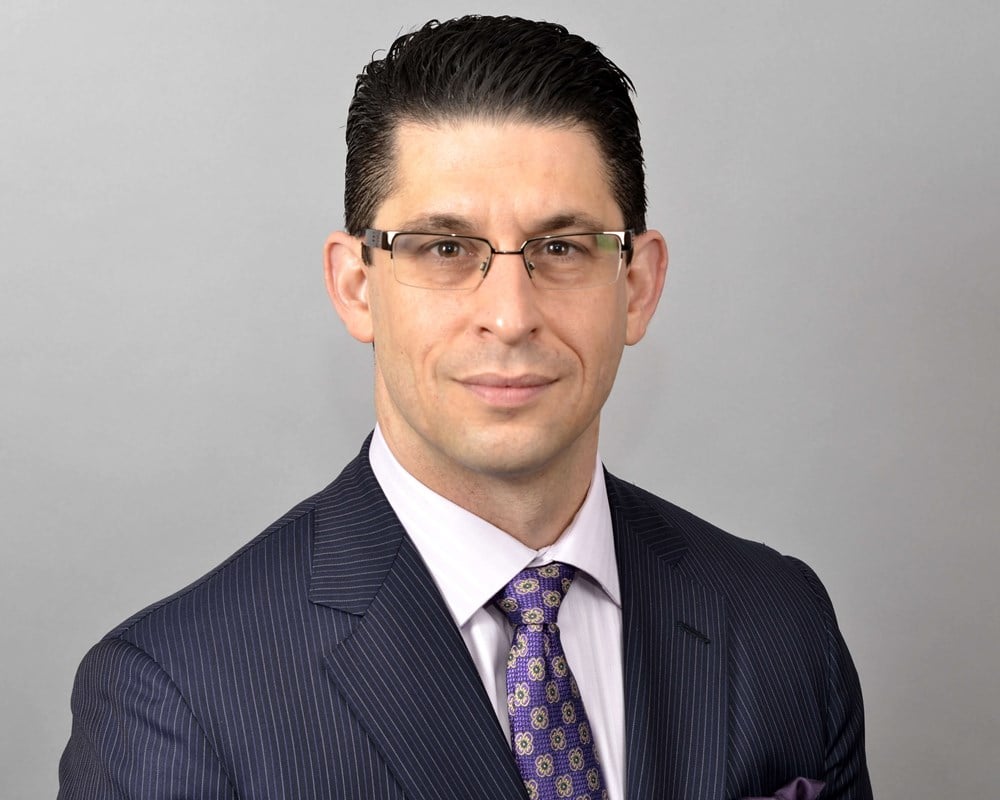 With nearly two decades of experience in the fields of plastic and reconstructive breast surgery, Dr. Joseph Tamburrino serves patients throughout the Greater Philadelphia area at Tamburrino Plastic Surgery & Medspa where he leads a team of skilled aestheticians and dedicated office personnel. Throughout his flourishing career, Dr. Tamburrino has exhibited a dedication for providing attentive, patient-focused care to each person who visits our premier office. He has worked with patients ranging in age, from 16 years to those who are more mature.
Dr. Tamburrino is most renown for his innovative work with breast reconstruction for patients who have survived cancer or endured trauma, as well as breast augmentation, liposuction, tummy tucks, facelifts, and more. An attentive listener, Dr. Tamburrino devotes over an hour to carry out each consultation. This is to ensure that your goals, concerns, and needs are discussed in full and that the most appropriate treatment plan is developed to match your aesthetic aspirations.
Traveling all across the country to train with some of the nation's leaders in plastic surgery, he was able to develop a diverse range of skills covering many aspects of aesthetic surgical care. After graduating from Temple University with a bachelor's degree in chemistry, Dr. Tamburrino went on to finish both his master's in biochemistry and his medical degree at Thomas Jefferson University. He then completed his general surgery residency at Temple University Hospital.
Dr. Tamburrino went on to complete his plastic surgery residency at Cleveland Clinic Florida. Following this, he received fellowship training in microvascular breast reconstruction from the University of California at Los Angeles (UCLA). Dr. Tamburrino also attended a fellowship in aesthetic surgery at Lenox Hill Hospital in New York City, NY.
Specialties and Expertise
Specializing in comprehensive aesthetic enhancements for the breast, body, face, and skin, Dr. Tamburrino is more than equipped to address a range of cosmetic concerns. Unlike many of his peers, he has been recognized for his surgical talents by both the American Board of Surgery and the American Board of Plastic Surgery. At Tamburrino Plastic Surgery & Medspa, Dr. Tamburrino is most often sought after for his techniques in breast reconstruction (utilizing DIEP flaps and implants), breast augmentation, tummy tuck surgery, facelifts, liposuction, and body contouring, as well as a host of nonsurgical treatments ranging from BOTOX and Juvéderm injectables to CoolSculpting and nonsurgical skin tightening.
After receiving specialized training from top programs scattered throughout the country, Dr. Tamburrino was eager to return to his hometown of Philadelphia, PA. Today, he is proud to use his surgical talents and keen artistic eye to craft stunning results for men and women from Doylestown, PA.
Reviews
"The doctor took a lot of time to clearly explain my options for major surgery following a cancer-related procedure. He is very thorough and very human. I felt extremely comfortable in his care. This is all in the past now, but looking back I know I chose the right physician."
H.G.
Google
"I could not be happier with my experience with Dr. Tamburrino and his staff! They made the entire process of my procedure so smooth. Every question was answered and I was very comfortable with my decision to go with Prestige in comparison to my past experiences with multiple consultations at other practices. Dr. Tamburrino was very realistic and honest in addressing my concerns, and his extensive training, experience, certifications, and attention to detail proved that I was in the right place. The results of my procedure were absolutely amazing! Better than what I had imagined. I now look in the mirror every day and get so excited and proud of what I see! I can't thank Dr. Tamburrino, Anna, Kristen, and all of the staff at Prestige enough for how kind and accommodating they were! I'll never look anywhere else for any plastic surgery/med spa needs!"
M.W.
Google
"Dr. Tamburrino is top notch and the best of the best. From my initial consult with him and his team, I felt completely comfortable and at ease. They take so much time with their patients to make sure you are 100% comfortable with any procedure you are having done. They care about their patients and want you to have the best outcome possible as if you were family. If you are looking for the best Plastic Surgeon out there, look no further then Dr. Tamburrino and his amazing team . You will not be disappointed!!"
N.W.
Google
"My experience and follow-ups with Dr. Tamburrino and his staff were extraordinary. I had a negative experience with prior surgeons, but when I saw him for a facelift revision, he set clear and reasonable expectations for what we could achieve together and showed an impressive understanding and expertise in assessing my past surgery. I worked with him to develop a game plan of other procedures that would achieve the results that would make me happy. I am grateful and can genuinely say that Prestige Institute treated me with care and understanding, and that Dr. Tamburrino is one of the best!"
C.N.
Google
"Dr. Tamburrino is outstanding! He's extremely talented in his field and I can't praise a doctor more.  I suffered a dog bite to the nose 3 years ago and he was called into the ER to repair it. His bedside manner was calming and kind as he worked on my nose. The results were great and I was left without permanent scarring.  Unfortunately, I didn't follow his advise and I kept the dog.  Six months ago the same Beagle attacked me again and the injury was worse.  My nose was hanging off and I had a bite above my nose between the eyes.  There were three bites in Al. This time. I again requested Dr. Tamburrino at the ER--the best thing I ever did because I knew what a good job he did the first time.  He took a lot of time to reconstruct my nose and stitch it back together.  Both of my nostrils were torn. I was a mess!  The results?  I look great.  I seriously l think my nose looks better than it did before any of the bites.  Dr. Tamburrino somehow put the nose back together so that the stitches were on the lower side of the nostril and the scars are not visible at all. The nostrils even look equal in size.  I've had a couple follow up appointments at his office and his staff are super friendly and accommodating as well!"
K.M.
Yelp
Related Posts