The Secret to a Natural-looking Rhinoplasty (aka Nose Job)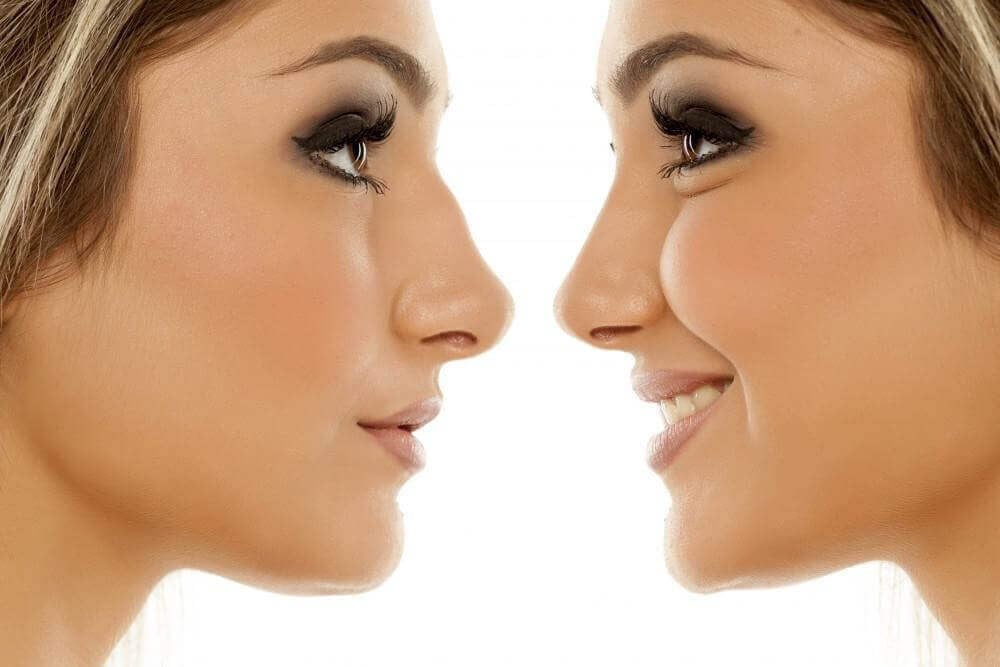 What is the third most popular invasive cosmetic surgery, right behind breast augmentation and liposuction? If you guessed rhinoplasty (aka nose job), you'd be correct. The American Society of Plastic Surgeons estimates that 218,924 nose jobs were performed in 2017, putting it at 40,000 fewer procedures than liposuction and 9,000 above eyelid surgery. No matter how you put it, that's a lot of procedures.
Though such a large market gives patients their choice of surgeons and practices, it also opens the door to the seedy side of plastic surgery. Procedures performed by untrained and/or unlicensed professional can result in botched surgeries or artificial-looking results. Follow the tips below to make sure your rhinoplasty goes off without a hitch.
Ready to transform your look and nose? Dr. Joseph Tamurrino and the team at Tamburrino Plastic Surgery & Med Spa will help you get the results you desire. With years of successful surgeries under his belt, Dr. Tamurrino has the skill and know-how to produce terrific natural-looking outcomes, no matter what surgery you need performed.
Nose Job Basics
Although primarily thought of as a cosmetic procedure, many nose jobs have a medical basis. Patients with a deviated septum or disfigurements through an injury may consider a nose job to open or straighten their airway, making breathing much easier. Many of these patients will opt to receive cosmetics treatments as well.
The majority of nose jobs, of course, are cosmetic. The main goal of a cosmetic nose job is to bring the nose into balance with the other facial features. Some of the most common procedures include correcting bumps, narrowing a wide nose, or shortening a nasal tip.
All nose job surgeries are completed by strategically removing or adding cartilage, the connective tissue that makes up the majority of the nose. The end result should improve your nose's appearance from the front, side, or both.
Picking a provider
When looking for a doctor to perform cosmetic surgery, the world is your oyster. Since you'll likely be paying out-of-pocket, don't let your insurance network keep you from the best doctor or surgeon available.
If you've set a budget for the procedure, look for a combination of good reputation and pricing. At the same time, don't be afraid to spend a little more for a great surgeon. Odds are it will pay off in the long run.
Your surgery should absolutely not be the first time you meet with your surgeon, either. A pre-procedure consultation is a key piece to a great rhinoplasty. During the consultation, the surgeon should examine your nose and facial structure. You should also go over a full medical history and your specific reason for wanting a nose job.
Don't be afraid to ask questions, and make sure you ask to see a couple of before-and-after photos as well. You should leave the consultation with an idea of what your nose with look like after the surgery and a customized plan for before and after the procedure.
Follow Directions
Pre- and post-op instructions are more than mere suggestions. To see the optimal, natural-looking results you want, you should follow them to a T. Pre-op instructions make sure your body is ready for a safe and healthy surgery. Post-op instructions help you care for and preserve the doctor's work. Both are essential to maximizing your investment.
Keep in mind that the outcome of the nose job may not be fully realized for up to a year; the cartilage in your nose needs time to heal and reform. Although the initial, large-scale swelling will go down after a few days, you may still feel a little tenderness for months after the surgery. Most patients return to their pre-procedure lifestyle in less than two weeks.
Don't wait any longer for the nose job you want. Dr. Tamurrino will work with you to get the most natural-looking rhinoplasty available. With years of experience and hundreds of satisfied customers, Tamburrino Plastic Surgery & Med Spa is the place to get your next cosmetic procedure. Call or schedule a consultation online today!