Learn What Procedures Are Part of A Mommy Makeover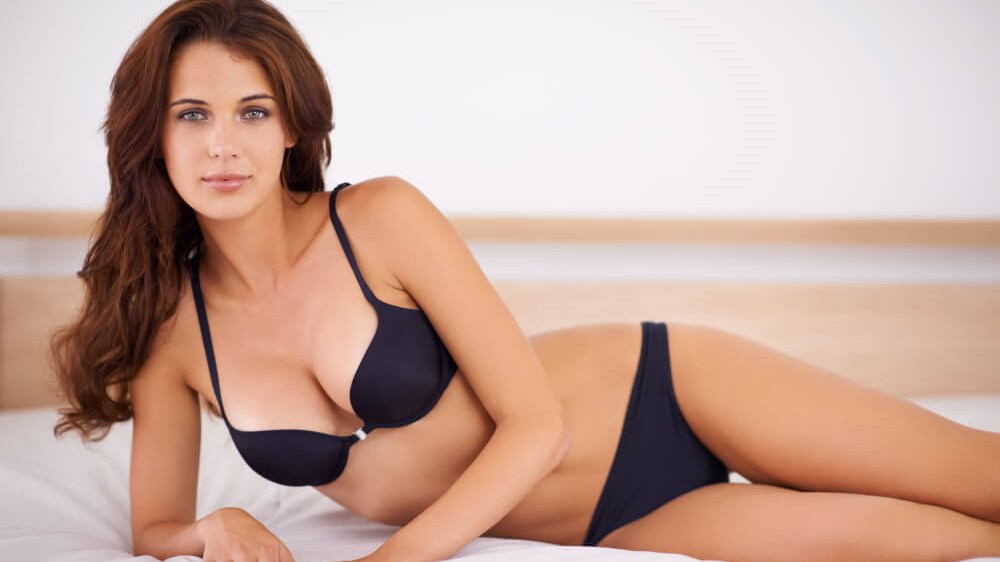 A mommy makeover is a customized experience that can rejuvenate a woman's body and her spirit. It is a combination of two or more cosmetic procedures designed to address different areas of the body at the same time. Liposuction, a tummy tuck, or breast augmentation are a few of the many possibilities provided by board-certified and fellowship-trained plastic surgeon Dr. Joseph F. Tamburrino, of Tamburrino Plastic Surgery & Med Spa in Doylestown, PA. Age, pregnancy, fluctuating weight, and hormones are some of the reasons that cause physical changes to women's bodies. A mommy makeover can provide the body contouring help a woman may need, and the revitalizing experience she deserves.
What is the primary goal of a mommy makeover?
A mommy makeover is a modern-day trend for women that involves different procedures, such as a tummy tuck, a breast lift with or without breast implants, or liposuction. When diet and exercise programs are not enough to achieve the aesthetic results desired, women should consider a mommy makeover to reshape the way they look. No two women are exactly alike, which is why a mommy makeover can be tailored to each patient's needs. If a woman wants to tackle the issue of deflated breasts or loose skin on her stomach, or even consider facial injectables, numerous possibilities can be discussed during a one-on-one consultation with Dr. Tamburrino at Tamburrino Plastic Surgery & Med Spa.
What does a mommy makeover include?
Doylestown, PA women can feel more confident about their appearance with this multifaceted cosmetic procedure that can provide life-changing results. Healthy women, as early as their 20s, can consider this plastic surgery option. It is a convenient, cost-effective way for women to restore the way they look during this one-day procedure. Here are some of the typical surgical options that may be included in a mommy makeover.
Tummy tuck
Weak stomach muscles, loose skin, and stretch marks can be the by-products of pregnancy. Abdominoplasty, also known as a tummy tuck, can eliminate excess skin (and fat with liposuction), restore and tighten abdominal muscles, and be the answer to regain a tighter, more fit-looking abdominal area. A tummy tuck mommy makeover can also be the solution for women struggling with saggy skin and pockets of fatty tissue in their midsection, due to weight loss or age.
Breasts
A woman's natural breasts can lose volume or shape with fluctuating hormones and weight. Breast augmentation can restore lost volume and fullness, while a breast lift helps eliminate sagging skin for shape improvement. Women, after pregnancy, left with large, oversized breasts can consider a breast reduction. The breasts, along with the abdomen, are common areas of change with motherhood, age, or weight loss, and a popular target area with a mommy makeover.
Liposuction
Liposuction, a versatile body contouring tool to eliminate unwanted fat from the stomach, back, thighs, and hips, is another option that can be combined with other cosmetic procedures. It gives women a smoother, more toned, and sculpted appearance.
Facial rejuvenation
More women are adding noninvasive treatments, like BOTOX® or dermal fillers, to their makeover journey. Facial injectables can be a helpful addition to reduce fine lines and wrinkles while adding a youthful glow back into facial skin. Tamburrino Plastic Surgery & Med Spa offers an array of options, including KYBELLA®, the first nonsurgical treatment for the fat underneath the chin, also known as the submental area. Women can have a more defined jawline and slender-looking profile by adding KYBELLA to their mommy makeover.
CoolSculpting®
CoolSculpting is a fast, convenient way to get fat reduction help, and progressive practices like Tamburrino Plastic Surgery & Med Spa offer this innovative body contouring technology. It is an FDA-cleared body sculpting treatment that can further contour the waist area, flanks, back, thighs, and even under the chin. Proven results show it can reduce up to 20 – 25% of unwanted fat cells in targeted areas. However, candidates should be at or near their ideal weight to achieve optimal results with this nonsurgical option.
Is a mommy makeover right for you?
When women are ready to take the next step, they need to find a reputable, board-certified plastic surgeon, like Dr. Tamburrino. Dr. Tamburrino and his professional staff provide the highest level of care and concern for every patient. They take great pride in helping every woman feel better about how she looks and feels while also providing stunning results. Scheduling an in-person consultation helps patients determine precisely what they will need. Regardless of whether or not you have children, women merely wanting to reshape and restore the way they look can accomplish their aesthetic goals with this long-lasting cosmetic procedure. If you are interested in a mommy makeover or have additional questions, then we encourage you to call today and schedule a consultation with Dr. Joseph F. Tamburrino at Tamburrino Plastic Surgery & Med Spa in Doylestown, PA.