Is There A Difference Between Body Contouring And Liposuction?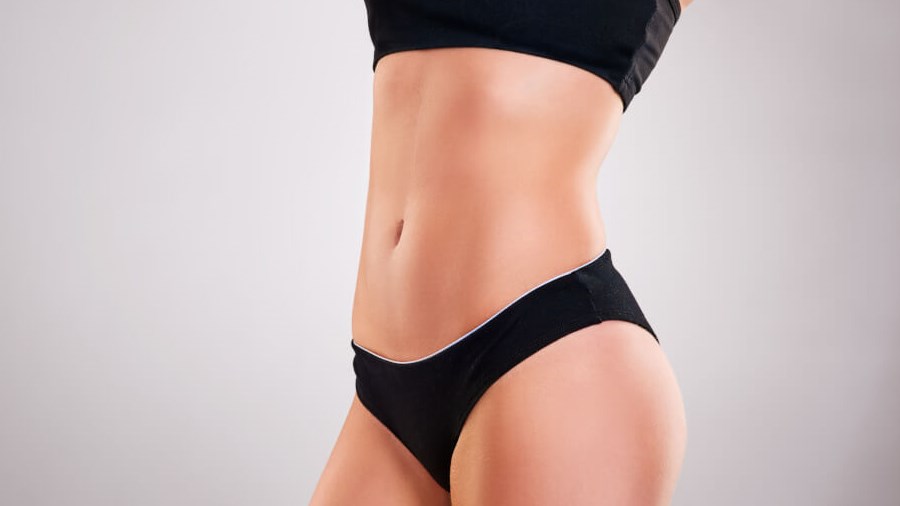 If you've been considering cosmetic surgery to enhance your physique, you have probably come across body contouring and liposuction as two possible options. What exactly are these procedures, what do they do, and are they the same thing? These are just a few of the questions you may be asking yourself, and you're not alone! Double board-certified and fellowship-trained plastic surgeon Dr. Joseph Tamburrino and the knowledgeable staff at Tamburrino Plastic Surgery & Med Spa are dedicated to helping patients understand all of their options completely in order to select a surgical plan that will best meet their needs. Use this helpful information to learn more about body contouring and liposuction in Doylestown, PA, and find out which procedure may be the solution you've been looking for to achieve the stunning figure you've always wanted. 
What does liposuction do?  
Most people are at least somewhat familiar with the basic concept of liposuction. This efficient fat removal surgery offers patients the ability to eliminate fat cells and address stubborn bulges that don't respond well to traditional diet and exercise. Liposuction can be a fantastic option for patients who are already at a stable, healthy weight but are looking to rid themselves of stubborn pockets of fat on their abdomen, hips, thighs, back, or face. 
What is body contouring?  
One of the most common misconceptions about body contouring is that it is simply another name for liposuction. However, body contouring is actually a collective term that refers to a customized surgical plan for addressing multiple concerns and sculpting the patient's ideal physique. Body contouring can be comprised of surgical, nonsurgical, and minimally invasive treatments. Oftentimes, liposuction is included within body contouring surgery, though fat removal is just one of the many goals of body contouring. Some of the most compelling results that can be achieved with body contouring surgery include: 
Restore lost volume in the breasts or buttocks 
Lift the breasts 
Flatten the tummy 
Remove excess skin and fat 
Tighten the skin 
Smooth out the body's contour 
Restore a more youthful figure 
Achieve a more feminine look 
Boost self-confidence 
During your consultation for body contouring in Doylestown, PA, Dr. Tamburrino will carefully evaluate your areas of concern, discuss your specific goals, and answer all of your questions at length before recommending a personalized treatment plan that can best help you achieve your ideal outcome. 
What procedures are included in body contouring? 
One of the most exciting aspects of body contouring is that it can be custom-tailored to address each patient's specific concerns, needs, and goals. For women who have experienced some of the classic side effects of pregnancy and childbirth, their body contouring procedure may include breast augmentation, breast lift, liposuction, and other treatments. After weight loss patients, on the other hand, may use body contouring to tighten their skin and sculpt a firmer new physique. Some of the most common treatments and procedures included in body contouring include: 
In many cases, body contouring is performed in multiple stages that address a certain portion of the body at a time (upper body or lower body) in order to reduce the risk of infection and cut down on recovery time. For example, patients may undergo body contouring on their arms, breasts, stomach, face, or neck in one stage of surgery and have a subsequent procedure to address the lower body, including the buttocks, thighs, and flanks. 
Am I a good candidate for body contouring in Doylestown, PA?  
Patients considering body contouring surgery should be in good overall health, nonsmokers, and have reached a healthy, stable weight. It is important for patients to understand that body contouring is designed to reshape your body and sculpt a more flattering figure, but it is not a substitute for weight loss. Furthermore, women are encouraged to defer body contouring surgery until they are done having children, as future pregnancies or weight gain can significantly compromise their results. 
The best way to find out whether or not body contouring is right for you, and to determine which procedures and treatments may be most appropriate for you, is to be evaluated by a highly qualified and experienced plastic surgeon. Call the friendly team at Tamburrino Plastic Surgery & Med Spa in Doylestown, PA to schedule your one-on-one consultation with award-winning double board-certified and fellowship-trained plastic surgeon Dr. Joseph Tamburrino today, and learn more about the life-changing benefits of body contouring.