How Long Should Your Breast Lift Results Last?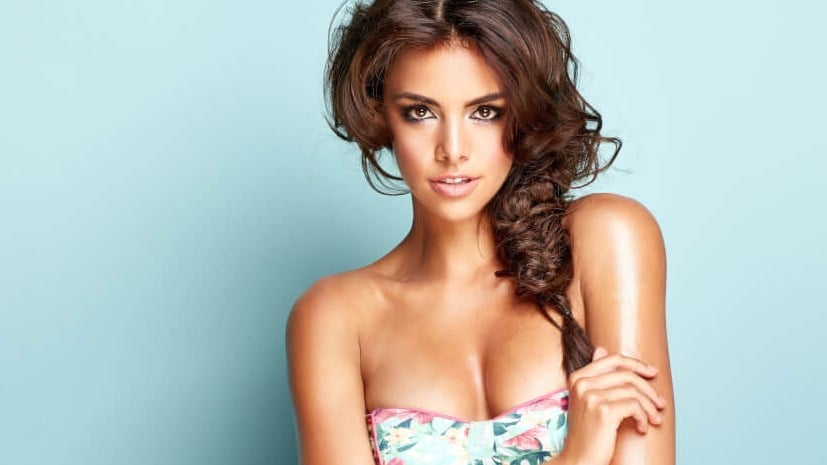 If you are frustrated or embarrassed by your sagging, droopy breasts, you are certainly not alone. Most women begin to notice a change in the position, volume, and overall appearance of their breasts over time. This can be due to pregnancy, breastfeeding, weight fluctuation, or the aging process alone. Regardless of the cause, sagging breasts can, understandably, make a woman feel less feminine and less confident. Fortunately, cosmetic surgery offers women the opportunity to restore a more youthful physique with a breast lift.
At Tamburrino Plastic Surgery & Med Spa, double board-certified and fellowship-trained plastic surgeon Dr. Joseph Tamburrino is highly experienced in the complexities and nuances of breast lift surgery and is dedicated to helping Doylestown, PA patients achieve their ultimate aesthetic goals through the most innovative and effective cosmetic techniques available.
As with any procedure, it is only natural for patients to wonder how long their results may last. Dr. Tamburrino shares in his patients' desires for the longest-lasting, most beautiful results possible and takes great care to ensure a stunning outcome time and time again. Read on to learn more about breast lifts, including how it works, what to expect after a breast lift, and how long you should be able to enjoy your newly enhanced figure.
What is a breast lift?
Formally known as mastopexy, a breast lift is primarily a cosmetic skin removal surgery that is designed to raise the position of the breast and give women a more feminine, youthful contour. During a breast lift, which is performed while the patient is under general anesthesia and typically takes about 2 – 4 hours, Dr. Tamburrino will begin by making an incision on the breast. The exact placement and shape of the incision will depend on the amount of skin that needs to be removed, whether an implant is also being placed, and other factors. Most often, either an inverted-T (anchor) or vertical incision is used. Next, Dr. Tamburrino will carefully and strategically remove excess breast tissue, fat, and skin to sculpt a more appealing breast contour. The remaining skin will be pulled together and secured with sutures, resulting in an elevated, youthful, perkier breast position. In some cases, the nipple and areola may be altered or repositioned to further enhance a patient's results. For many women, combining breast augmentation with a breast lift may be the best option to achieve the ideal outcome of enhancing both the size and position of the breasts.
How long is recovery after breast lift surgery?
While breast lifts are performed countless times across the country each day and often considered "routine" surgery, it is important for patients to understand that it is still a fairly extensive procedure, requiring downtime and a dedicated recovery period. In fact, recovery from a breast lift can often take longer than recovery after breast augmentation alone, though each patient's breast lift recovery time will be somewhat different. In general, breast lift patients should expect some level of discomfort and swelling for the first week after surgery. These symptoms can be relieved with medications and compression garments provided by your doctor. Most patients begin feeling like themselves again and are able to return to work within 1 – 2 weeks after a breast lift, depending on the physical demands of their job. Heavy lifting and strenuous exercise will be off-limits for at least 4 – 6 weeks, or until cleared by your doctor.
The best way to ensure an efficient recovery, proper healing, and ideal results after a breast lift is to follow your surgeon's postoperative guidelines closely, which will likely include:
Wearing supportive undergarments
Caring for your incisions
Taking recommended medications as directed
Attending follow-up appointments
Getting plenty of rest
Eating a healthy diet
Staying hydrated
Avoiding heavy lifting or straining
Dr. Tamburrino or one of the knowledgeable Tamburrino Plastic Surgery & Med Spa team members will provide you with a comprehensive set of postoperative instructions, both verbally and in writing, to help make your breast lift recovery as smooth and comfortable as possible.
How long does a breast lift last?
As with any cosmetic procedure, the longevity of the results can vary from patient to patient. In general, the results of a breast lift can last up to 10 years or longer when women practice proper care. Some of the most important things you can do to preserve and prolong the results of your breast lift surgery include:
Wear a supportive bra, especially when exercising
Avoid excessive sun exposure
Maintain a stable weight
Wait until you are done having children to undergo the procedure
Breast lift in Doylestown, PA
If you are interested in learning more about the exciting benefits of breast lift surgery, the first and most important step is to be evaluated by a highly qualified, certified, and experienced plastic surgeon. Call Tamburrino Plastic Surgery & Med Spa in Doylestown, PA today to schedule your one-on-one consultation with double board-certified and fellowship-trained plastic surgeon Dr. Joseph Tamburrino, and find out how breast lift surgery can finally help you feel like the woman you were meant to be!