How Long Is Breast Reconstruction Surgery Recovery?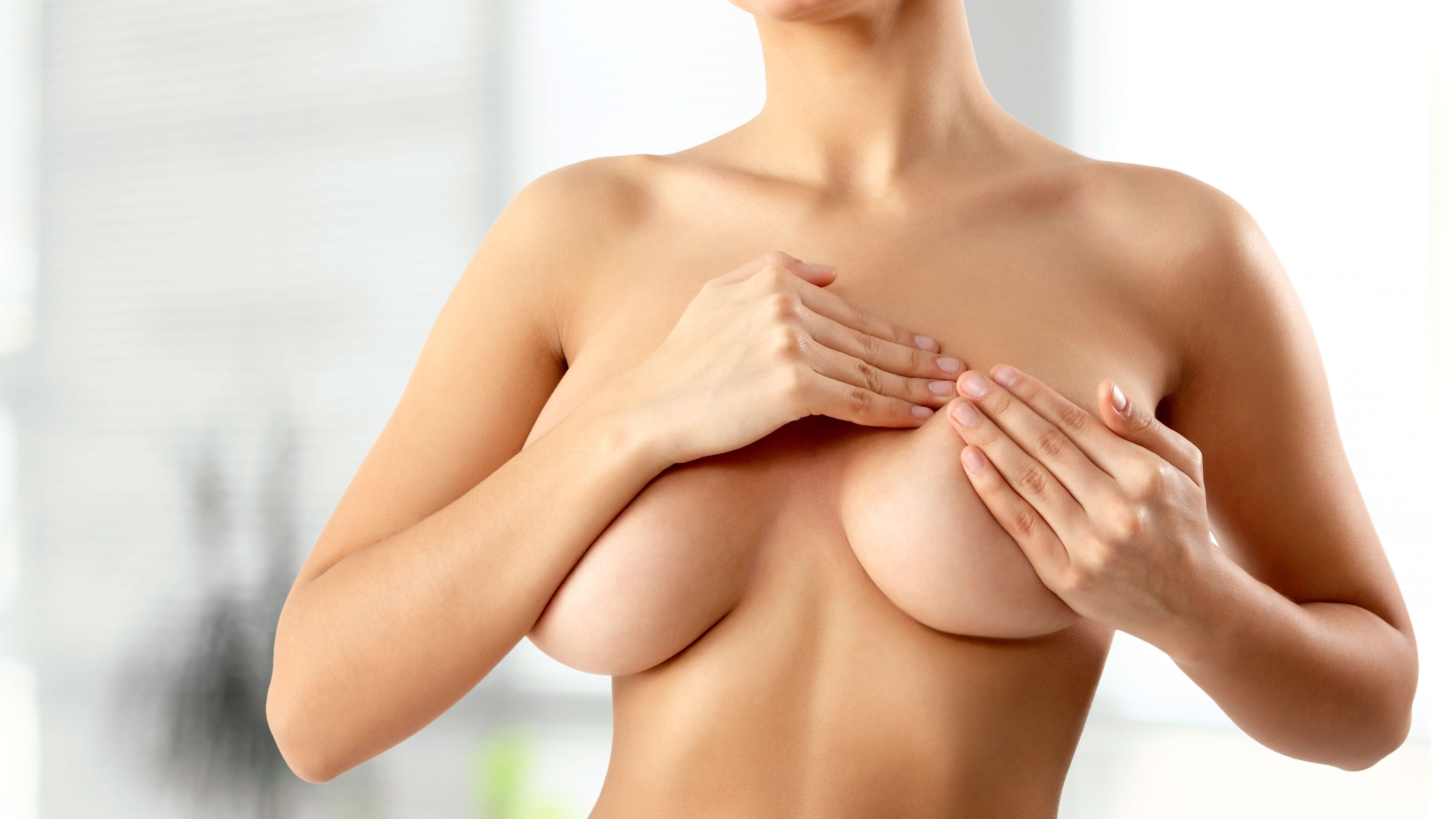 Breast reconstruction surgery is a cosmetic procedure that is often done after a lumpectomy or mastectomy, which enables women to have natural-looking breasts again. It can restore the shape and size in one breast or both breasts after breast cancer. This advanced and intricate procedure can also help women born with a congenital defect or who have endured a traumatic injury. Before undergoing this type of plastic surgery, most women have questions like, "What will my breasts look like after surgery?" or "What will my recovery after breast reconstruction surgery be like?"
Tamburrino Plastic Surgery & Med Spa in Doylestown, PA is proud to help women restore their sense of self and femininity with this cosmetic procedure. Board-certified plastic surgeon Dr. Joseph Tamburrino is fellowship-trained in microsurgery and specializes in breast reconstruction procedures. Dr. Tamburrino and his caring staff will help women navigate through the process of this surgical procedure, keeping an open line of communication with all corresponding specialists involved, including a patient's cancer team.
What is the timeline for breast reconstruction after a cancer diagnosis?
After a mastectomy, Dr. Tamburrino will use different techniques to create a breast that matches, as close as possible, in size, shape, and texture to a woman's natural breasts. With reconstructive breast surgery, there is timing involved as it relates to each patient.
1. Immediate breast reconstruction is done at the same time as the mastectomy. Some women choose this option, when possible, to avoid the emotional and visual grief caused by losing a breast.
2. Delayed breast reconstruction, which means a patient will wait until a later date after completing treatments, such as chemotherapy or radiation. With this option, women should wait at least six months after radiation, and four weeks after chemotherapy ends before considering breast reconstruction surgery. Delaying is a woman's personal choice, and reconstruction can be performed weeks, or even years, after having a mastectomy.
What are the different techniques for breast reconstruction?
When deciding on which technique a woman may need in Doylestown, PA, Dr. Tamburrino takes into consideration several different factors, including:
A patient's cancer diagnosis
If a patient wants breast implants, fat transfer, or reconstruction with the natural tissue
If a patient wants nipple and areola reconstruction or nipple-sparing (no nipple replacement)
A patient's reconstruction timing – delayed or immediate
There are different surgical techniques, also called flap techniques, that Dr. Tamburrino utilizes to create a skin flap that will fully cover a woman's new breasts. Flap techniques are accomplished by using a woman's skin, fat, and muscle to re-create the size and shape of the breast. If a patient doesn't have enough breast tissue, then a tissue expansion method will be needed for about 4 – 6 months to adequately stretch the skin to accommodate re-creating the breast during reconstruction. Once a flap has been created, and a patient has enough tissue to work with, the option of breast implants or a fat transfer can be determined to enhance the shape and size.
Recovery after breast reconstruction surgery
The healing process with breast reconstruction surgery varies with each patient. In general, patients should expect to feel tired and exhausted for the first 2 – 3 weeks. Moderate bruising and swelling will occur and is normal for the first few weeks after surgery. Some swelling and inflation may even occur with an increase in physical activity for up to three months. For the first six months, patients should expect their breasts to appear more significant due to swelling and be firmer to the touch. They can even feel lumpy due to some scar tissue. If a woman opts for nipple reconstruction at the same time, it will appear large at first but then will eventually decrease with time. Other aspects patients need to consider with recovery are:
Take all pain medications as prescribed and follow your surgeon's instructions.
Patients may shower after 48 hours – no hot tubs or baths for at least three weeks.
If a patient has drains to keep fluid from collecting under the skin, make sure they are adequately cleaned as instructed and take all prescribed antibiotics to reduce the risk of infection. Most patients have their drains removed 1 – 2 weeks after surgery.
Do not wear a bra until you see your surgeon, usually in 7 – 14 days after surgery. At that time, a soft bra may be worn for comfort during light activity.
No heavy lifting (five pounds or more) is allowed for at least 6 – 8 weeks.
Patients are encouraged to do light walking to increase circulation, but no strenuous exercising for 6 – 8 weeks or until it has been cleared by the surgeon.
If a patient begins to run a fever of more than 100 degrees, sees redness at the incision line starting to spread, an incision opens, or drainage has a foul smell, then call your surgeon immediately.
Most women return to work in 4 – 6 weeks if they don't experience any complications or setbacks.
Breast reconstruction surgery is a process and can take months to fully recover, but it also helps decrease the physical and emotional impact of a mastectomy or lumpectomy. If you have been diagnosed with breast cancer, have a congenital defect, or been involved in an accident that affects the appearance of your breasts, then we encourage you to call Dr. Joseph Tamburrino today for help. You can schedule a consultation at Tamburrino Plastic Surgery & Med Spa in Doylestown, PA.