How is a Tummy Tuck Performed?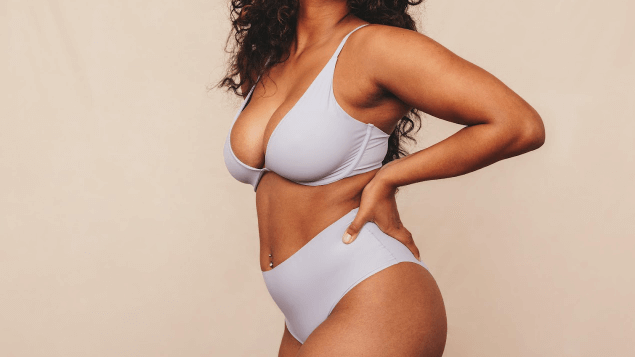 If you've lost weight and skin tone in the abdominal area, a tummy tuck (abdominoplasty) can help you tighten sagging or loose skin. At Tamburrino Plastic Surgery & Med Spa, double board-certified plastic surgeon Dr. Joseph Tamburrino helps patients near Bucks County, Philadelphia, and Montgomery County get the look they deserve after dropping the pounds.
Keep reading to find out what's involved in a tummy tuck in Doylestown, PA and how the procedure is performed.
What does a tummy tuck do?
A tummy tuck addresses flabby skin and fat in the lower abdomen. Sometimes, it takes a lot of work to lose weight in this area. Other times, we're left with loose skin that hangs around the belly button. That's because as we age or gain weight, collagen and elastin production slows down and doesn't allow our skin to bounce back the way it used to.
This is a common cosmetic issue, but it can also be uncomfortable.
A tummy tuck procedure is performed to:
Remove excess skin
Improve skin elasticity
Decrease the appearance of stretch marks
Remove stubborn fat deposits
Benefits of a tummy tuck include:
Better self-esteem
Improved aesthetics
The confidence to wear clothing or bathing suits without trying to hide bulges
Who is a good candidate for a tummy tuck?
People seeking a tummy tuck must be in generally good health and near their goal weight. It's best if you do not plan to gain or lose significant amounts of weight in the near future (for example, by becoming pregnant). This can interfere with your results.
How is the tummy tuck procedure performed?
Dr. Tamburrino will start by going over your aesthetic goals with you to decide which technique is the most advantageous for your situation. Tummy tuck surgery is performed while the patient is under general anesthesia.
If you decide to get a full tummy tuck, Dr. Tamburrino will make an incision from hip to hip above the pubic area to remove significant sagging and tighten the abdominals. This procedure is best for patients who want to address sagging in the lower and upper abdominal areas.
Other patients may opt for a mini tummy tuck, which involves a smaller incision. This is a good option for those who are only addressing the area beneath the belly button.
Dr. Tamburrino also offers an extended tummy tuck procedure for patients who have lost significant weight and want to tighten the skin in the abdomen, hips, and upper thighs.
What happens after a tummy tuck?
After your tummy tuck, Dr. Tamburrino and his staff will monitor you until the anesthesia wears off and you're ready to go home. You'll be sent home wearing a compression garment that helps control post-operative swelling, and it's essential to follow the personalized instructions you'll receive about how long to wear it.
At first, it may be painful to walk and stand, and you should plan to spend the first several days after surgery resting in bed as much as possible. Most patients can resume their regular activities within two weeks, though this will depend on the type of tummy tuck you get.
As for more rigorous exercise, you may need to wait around six weeks before activating your abdominal muscles again. Trying to push yourself too soon can interfere with healing and final results.
Get a tummy tuck in Doylestown, PA
If you've lost weight and are still dealing with sagging skin that won't bounce back, you can still get the body you've earned with a tummy tuck procedure.
To find out if you're a good candidate and learn about which tummy tuck procedure may be right for you, schedule a consultation with double board-certified plastic surgeon Dr. Joseph Tamburrino at Tamburrino Plastic Surgery & Med Spa in Doylestown, PA today.