Can Gaining Weight After BBL Affect Your Results?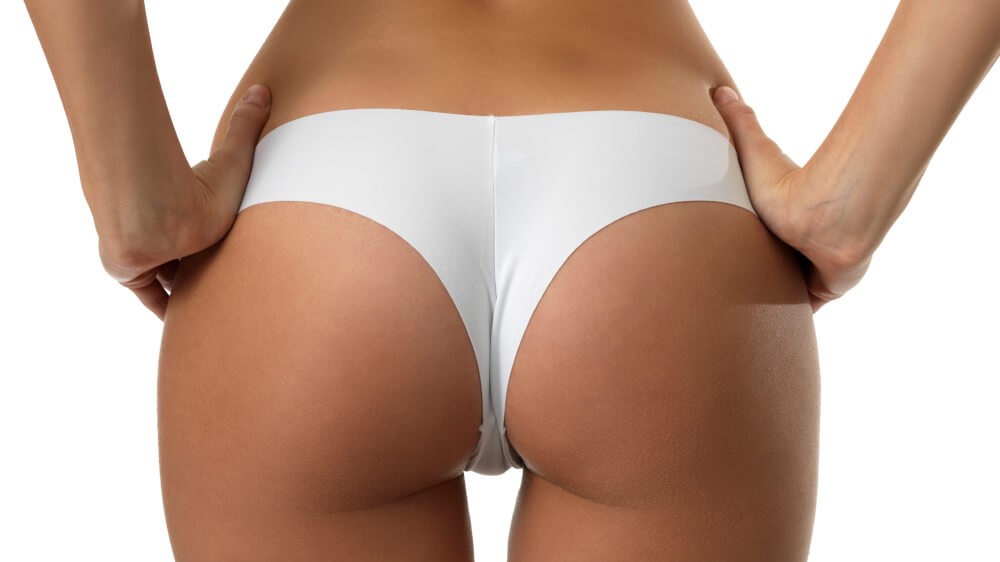 A BBL, also known as a Brazilian butt lift, is a popular fat grafting procedure to boost your backside. This natural body contouring technique utilizes unwanted fat cells from other areas of the body to highlight your bottom or natural curves. By working with a qualified, experienced plastic surgeon, a Brazilian butt lift can offer more shape and volume. At Tamburrino Plastic Surgery & Med Spa in Doylestown, PA, we are proud to offer this innovative technique to give patients a lifted, more contoured appearance to their buttocks. Double board-certified and fellowship-trained plastic surgeon Dr. Joseph Tamburrino can help women and men achieve fuller, rounder buttocks naturally. Read on to learn more about this cosmetic procedure, including what to eat after a BBL and helpful tips to maximize your results.
What is a BBL?
A Brazilian butt lift is a cosmetic fat transfer procedure chosen by patients looking to boost their backside and enjoy beautiful results. Women and men in Doylestown, PA are opting for this fat grafting technique to sculpt and lift their derrieres. The buttocks are not immune to changes associated with weight loss, fluctuating hormones, and age. BBL results are achieved by taking unwanted fat from other donor areas of the body, such as the thighs, stomach, or lower back, via liposuction and injecting it back into the buttocks. A fat grafting process is deemed a more natural way for butt augmentation than butt implants. With liposuction removing fat from a donor location, patients get the added benefit of sculpting and slimming one area while enhancing their backside.
How long does a Brazilian butt lift last?
In the last few years, BBL procedures have become more in demand, even popular among celebrities as a more natural way to get a more youthful-looking, rounder butt, while getting a little extra help in other areas with liposuction. Common issues that can be improved with this fat grafting procedure include:
Loss of volume or deflated look due to weight loss or age
Asymmetrical buttocks
Genetically unshapely or flat buttocks
Since this cosmetic procedure uses a patient's unwanted fat, it can take about six months for patients to see their full results. However, BBL results are a long-term body contouring solution that can last several years.
Does gaining weight after BBL affect the results?
It is common for people to have stubborn fat they would like to remove in their love handles, waist, or other areas. There is one type of fat targeted with liposuction during a Brazilian butt lift, which is subcutaneous fat localized in regions of the body, like the abdomen, hips, thighs, or upper arms. When patients dramatically gain weight, or even lose weight, it can significantly affect BBL results and even the donor areas of the fat transfer. The grafted fat from donor sites acts the same in the buttocks, so it will expand and shrink with the body's metabolism and weight changes. Minor differences in weight loss or gain will rarely change the volume or shape of BBL results. However, dramatic fluctuations in weight will, so it generally recommended for patients to maintain their ideal body weight after surgery.
What to eat after a BBL procedure
BBL surgery can be a long-term solution for a rounder, shapelier buttocks. BBL results can last several years, perhaps even decades, depending on a patient's lifestyle afterward. Generally, it is recommended that patients maintain a stable weight after undergoing a Brazilian butt lift since dramatic fluctuations in weight can alter the results. The best way patients can preserve their newly sculpted body and backside curves is to maintain their weight with regular exercise and a healthy diet. Patients should avoid sugary or salty foods, processed foods, or excessive alcohol, incorporating more nutritious foods, and remain active to prevent unwanted weight gain to maintain their BBL results.
Are you are considering a Brazilian butt lift and would like to learn more? We invite you to schedule a consultation with double-board certified and fellowship-trained plastic surgeon Dr. Joseph Tamburrino at Tamburrino Plastic Surgery & Med Spa in Doylestown, PA. Contact our office and schedule your BBL appointment today.